BARBER COLOGNE
YOUR TOP HAIRDRESSER IN COLOGNE
Paco Lopez Comino is"The barber in Cologne", one of the few inter-hairdressers in Germany. In addition, he is one of the Star hairdressers who are always happy to be contacted by major fashion magazines and Vip's, when it comes to hair. With his salon Hair by PACO, he is now finally represented in Cologne in May 2009.
YOUR HAIRDRESSER IN COLOGNE
HAIR BY PACO IS THE HAIRDRESSER COLLECTING TRENDS!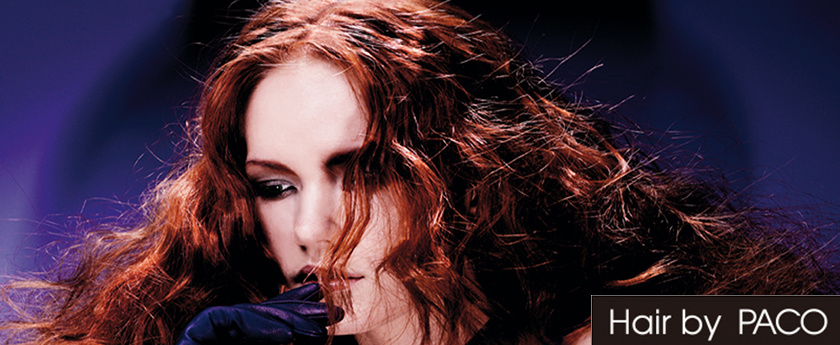 The very particular and other Hairdressers in Cologne, he is also in terms of equipment. The Intereur presents itself in pure elegance in white. The Salon Hair by Paco is also a hairdresser in Cologne, which leaves nothing to be desired when it comes to nail designs and makeup.
In the gallery, overlooking the salon is a professional nail salon and next to conjure trained make-up artists from every woman a star.
TOP HAIRDRESSER COLOGNE
THE TOP HAIRDRESSER IN COLOGNE, HAIR BY PACO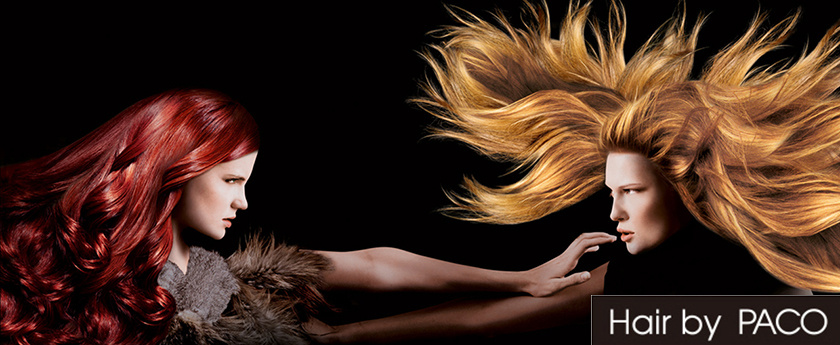 The Barber Cologne conjures in the cathedral city of a dream hairstyle to match your hair and your personal style. Whether short, medium length or long hair, your hairdresser Cologne you are always in expert hands. With us you will not get any hairstyle from the bar, but a hair styling to match your type and your personality. We advise you on the haircut as well as for coloration, give you maintenance tips together with you and see what hairstyle best suits you. Make an appointment with your hairdresser Cologne and you will be surprised of our skills.
HAIRDRESSER COLOGNE GALLERY
Here is an excerpt from Barber Cologne, at the opening of the Cologne Hair Salons in the Aachener Straße.
(for larger view, please click on an image)
Perfect haircut by the hairdresser Cologne
A fashionable hairstyle reflects the refined personality. With an optimal haircut your hairdresser Cologne conceals small weaknesses in the hair structure and gives your hairstyle stand and wealth. Our well trained and professional team controls reliably the current trends for a fashionable haircut. The Barber Cologne provides comprehensive advice and of course, go to your individual wishes. Whether raspelkurz or chin-length, a sassy shoulder-length bob or a feminine variant, for each request with a haircut the barber takes Cologne the appropriate solution. Our staff continually form continued in the current cutting techniques and master your craft with scissors perfect. After washing, cutting and styling your hair stylist Cologne is the hairstyle in the final finish the final touches, and you leave well coiffed our salon.