PRESS BILD.DE - Oct. 2010
UNRATH & STRANO HIGH FASHION SHOW IN COLOGNE - THE EVENING OF BEAUTIFUL WOMEN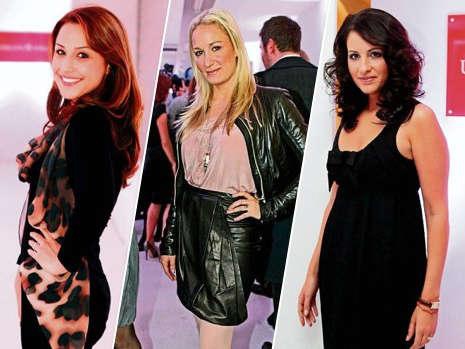 Stephanie Kayser
Cologne - Large glamor to almost 50 square meters in Cologne!
Berlin's star designer Unrath & Strano were in hairdressing salon "Hair by Paco" Brown run in the box models - and also beautiful women came to watch. First and foremost: producer Minu Barati-Fischer (34) in the very elegant, knee-length black.
Fashion makes beautiful women especially lively. We saw inter alia even with actress Janine Kunze (36), RTL presenter Nina Moghaddam (29), Model Annica Hansen (24) and, and, and ...