COLOGNE HAIR EXTENSIONS
HAIR EXTENSION IN COLOGNE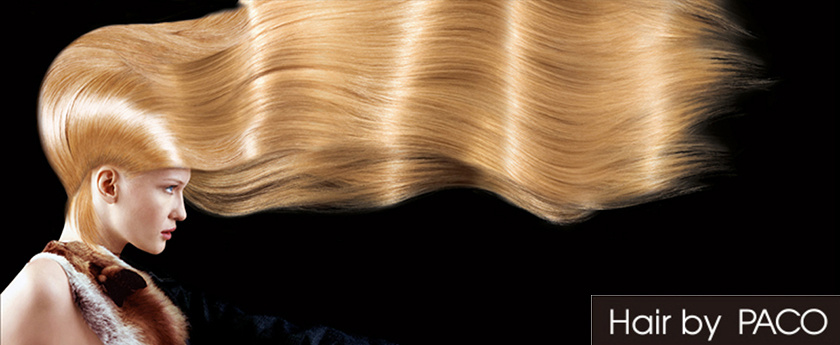 If one speaks of dreamlike hair extension Cologne or hair thickening in Cologne and top service around the hair, so one means of course Hair by PACO.
Are you looking for a dreamlike hair thickening and hair extension in Cologne?
At the Cologne Hair Salon Hair by PACO they meet a true specialist team in terms of hair extensions and hair thickening. Always in accordance with your wishes and typeface, both world-leading methods of hair extension and hair thickening are offered here in Cologne.
HAIR EXTENSION IN COLOGNE
HAIR EXTENSION IN COLOGNE CENTER
The ultrasound technology by GREAT-LENGTH is the gentlest method that is perfectly mastered by the professional team in Cologne and makes your hair extension almost invisible.
This allows a magical result of long dense hair. Of course, only selected human hair is used for the hair extension.
HAIR EXTENSION COLD TECHNOLOGY
THE MOST BEAUTIFUL TECHNIQUE OF GREAT LENGTHS
Great Lengths stands for the gentlest technique, through its unique ultrasonic method, with which every single strand of hair is precisely inserted into your hair.
We carry the Great Lengths techniques:
GL - Ultrasonic Touch
GL - tapes
GL volume
No matter which method you choose for your hair extension and hair thickening in Cologne. Our team conjures you up to your wishes beautiful and always naturally shiny and falling hair creations. From the complete voluminous hair extension to the dreamy hairstyle with color and highlights we make everything possible, here in the Cologne salon Hair by PACO.