GLOBAL SALON BUSINESS FORUM & AWARDS 2008
WE ARE ONE OF THE FEW SHOWS HAVE BEEN NOMINATED FOR THE AWARD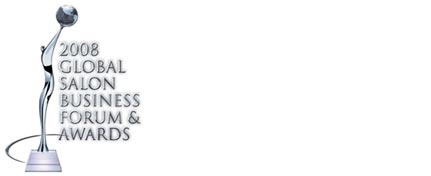 Entrepreneurs around the world from the beauty industry gathered in Hollywood, California, to the third Global Salon Business Forum & Awards of 7 until 9 June 2008.
It all began in London in 2004, inspired beyond all present in 2006 in Barcelona and now says the BEST (Business Education for Salons Today) Foundation in 2008! Hollywood promises to convey to all the winners and participants a taste of fame. Social meeting include a welcome event in Beverly Hills, inspiring Business Forum at UCLA (University of California, Los Angeles) and a very glamorous Global Salon Business Awards gala event.
The B.e.s.t. Foundation is supported by a group of outstanding sponsors, their active participation and generous support allows us to perform the third Global Salon Business Awards only. We extend our deepest thanks to the ever growing list of our 2008 Global Salon Business Awards sponsors.