JURY OF ACTION MODE WORLDS 27 JUNI 2011
THE FIRST STEP TOWARDS THE MODEL IN AACHEN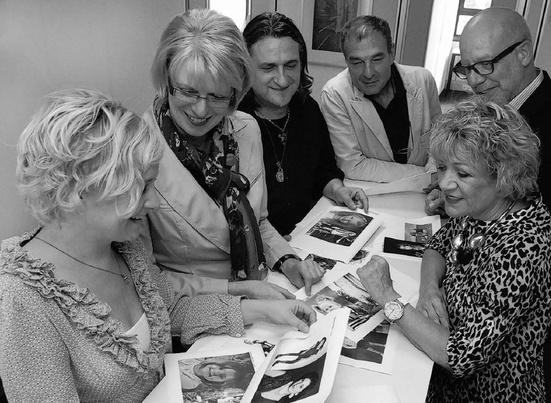 The jury of the action worlds of fashion 2011 has made ??a preliminary selection, through which candidates will be voted. Now it's your turn!
It was too serious, it was too funny: the six jury members, make-up artist Malu Wilz, Klaus Geuppert of AAMO, photographer Wilhelm groin Lorent, Barber Comino Paco Lopez, Gabi Rehfisch-Schmitz of SinnLeffers and our editor Sabine Kroy (right to left) in the preselection. Photo: Heike Lachmann
Comino Paco Lopez, master hairdresser: "The task of a jury that attracted me, because I just love the beautiful, aesthetic things in life worked as just hairstyles, fashion, models, etc."